21 Available Etiquette Modules 
American Business Etiquette Certification Training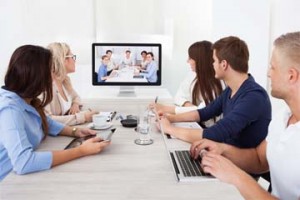 Uses for the Application of the Content in the 21 Etiquette Modules Developed by
American Business Etiquette Trainers Association
Group trainings within companies
Video-conferencing trainings for small groups ALL OVER THE WORLD
Keynote speaking assignments at luncheons, conferences or off-site corporate retreats
Online audio podasts and interviews with media
Etiquette coaching
Original articles for local, national or international magazines, newspapers or online journals.

1) Initiating and receiving a handshake in business
 How a women shakes hands with a man
How a man shakes hands with a woman
 Initiating the handshake is based on hierarchy. For example, a senior executives initiates a handshake to their employees, etc.
The nonverbal components of a sincere handshake.
2) Giving and receiving a business card
Etiquette guidelines for asking for someone's card and receiving it
Asking for a card is based on hierarchy. For example, a senior ranking employee asks a junior ranking employee for their card, etc.
The nonverbal components of giving and receiving a business card
3) Introducing and being introduced in business
Even the most casual business introductions are based on hierarchy. For example, the name of the most important person in the introduction is used first.
Company executives receive employees. Clients and dignitaries receive company executives.
Remembering names is good etiquette.
4) Technology Etiquette
Telephone and cell phone etiquette . For example: ring tones, speaker phone, receiving and returning calls, voice mail, hold button, call waiting, issues of confidentiality
Instant Messaging etiquette
Conference call etiquette
Video conferencing etiquette
Email etiquette
FAX etiquette
Laptop, Blackberry, PDA etiquette
5) Crash Course in Dining Manners
Proper use of utensils, glassware, plates, bowls, napkin
Inviting a client to share a meal in order to conduct business in a 4 or 5 Star Restaurant
Sensitive issues related to drinking, spills, bread plates, etc.
6) Presiding over an Important Business Meal
Making reservations, meeting, greeting your guest
Dealing with Maitre'd, head waiter, sommelier, wait staff (food servers, table service, coat checker, valet parkers)
All facets of tipping.
7) Grooming and Appearance for the Workplace
Defining and planning your success and business casual wardrobe for men and women
Success-dressing and business casual dressing for men in the workplace
Success-dressing and business casual dressing for women in the workplace
Investment, care and maintenance of both business casual and success wardrobe
Grooming, hair, nail care, jewelry, hygiene
Selection and care of shoes for the workplace.
8) Communication Skills in the Workplace
Benefits for effective communication skills that show respect for all people
Creating rapport and trust through effective communication skills
Identifying communication styles, mirroring and matching to create results
9) Listening Skills Demonstrate Etiquette
Listening well is the application of etiquette
Four etiquette skills that demonstrate active listening to others to demonstrate restraint and self control
Etiquette skills that promote the avoidance of interrupting others
Use of etiquette skills to elicit information.
10) Making Small-Talk in the Workplace
Revealing your character without revealing private information about yourself in business
The 30-Day Rule for discussing events or situations to establish some information about yourself
Small-talk on the telephone
Small-talk at breakfast, lunch, dinner
Using the tenants of small-talk with others so they won't divulge too much information about themselves they may later regret.
11) Using Etiquette in Professional Networking to Create Relationships and Referrals
Creating your pitch, 10, 20 and 30 second elevator pitch
Identifying and finding ideal prospects to become clients
Focusing on others to begin to build relationships
Follow up etiquette.
12) Use of Etiquette for Client Meetings
Punctuality etiquette
Waiting room etiquette
Creating rapport, conducting your meeting
Ending your meeting
Follow up etiquette.
13) Diversity Sensitivity Etiquette
Ethnicity – Color and nationality
Religion
Gender
Ageism
Sexual Orientation
14) Disability Sensitivity Etiquette
Working with those who use wheelchairs, who have hearing or visual disabilities, etc.
Etiquette language for working with those with disabilities.
15) Etiquette Behavior in the Cubicle
Twenty effective etiquette behaviors for the cubicle
Phone manners
Computer manners in the cubicle
Cubicle visitor manners
Coughing, nail clipping, arguing with spouse or children manners
Eating in your cubicle manners
Diplomacy skills for creating workable relationships.
16) Personal Use of Etiquette Skills in the Workplace
Using etiquette skills when you yawn, apply humor and tell jokes in the workplace
Using etiquette skills to avoid the use of anger in the workplace
Using etiquette skills regarding the phone in the workplace
Using etiquette skills to deal with the death of a coworker
Using etiquette skills for giving and receiving compliments
17) Use of Etiquette to Create Good Will in Your Office
Using Etiquette to deal with the office pessimist and the office gossip
Using Etiquette to deal with office sarcasm
Using Etiquette to deal with those who are blunt.
18) Using Etiquette to Lead and Participate in Business Meetings
Creating and executing an agenda
Extending invitations for meeting participation
Meeting manners to complete and agenda
Assignment of tasks within a meeting
Controlling a room to complete an agenda on time.
19) Etiquette use for the Social Side of Business
Etiquette for business pool parties and Bar-B-Q's, and private dinner parties, conferences, seminars and workshops
Etiquette holiday celebrations
Manners for the buffet line, bar and dessert line
Business conduct in settings where alcohol is present.
20) Etiquette guidelines for Gift Giving in Business Today
Gift giving for senior executives, associates and administrative assistants: How much to spend and what to give
Gift giving for clients
Birthdays in the workplace
Delivery of a business gift
Receiving a gift and thank you notes.
21) Getting the Job
Creating a cover letter to accompany your resume
Creating a winning resume
The phone interview
Face-to-face interview skills
Sample interview questions

ENROLL in American Business Etiquette Trainers Association Online Certification Training. Fee US$1,995.00. Once your payment has cleared, we will provide you with the login information to begin your training. Most participants complete the training by devoting one hour per day for one week to ten days. After you complete the training satisfactorily, you will receive a formal diploma of graduation from American Business Etiquette Trainers Association by mail. This training is available for in-house trainers within companies as well as free-lance trainers interested in building a consulting, coaching and speaking practice anywhere in the world.