Concept to Licensing LLC
Projects, Inventions, Curriculum and Training, Intellectual Property,
Registered Trademarks, Copyrighted Articles, Books and
Art referenced on this page and their respective websites have been
created and are fully owned and protected by Colle and Phyllis Davis. 
© 1996 – 2022 – All Rights Reserved – Colle and Phyllis Davis
Portable Farms® Aquaponics Systems
Inventors, Colle and Phyllis Davis
Portable Farms Aquaponics Systems are now in all 50 US States and 25 countries.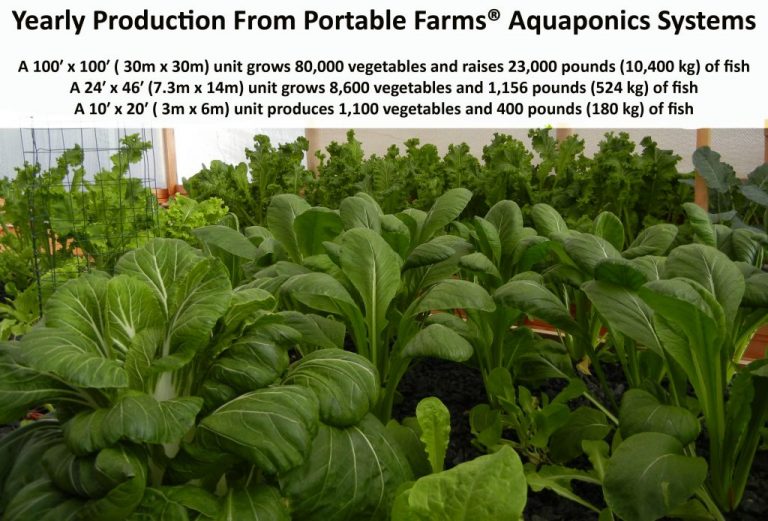 Aquaponics is poised to be part of the solution to feed 9.3 billion people around the world:
In less than thirty years, 2050, the world will need to feed another two billion people on top of our current population of 7.9 billon.

Feeding more than 9.3 billion people by 2050 will require a 60 percent increase in agricultural production and a 15 percent increase in water withdrawals.
According to the UN and the Food and Agriculture Organization (FAO), we cannot have 9.3 billion people on an animal protein-rich diet in 2050. There must be a global shift toward vegetarianism.
It takes 2.2 pounds of water (1 liter) to produce 1 pound of cereal (.45 kilograms).

It takes 33,009 pounds of water (15,000 kilograms) to produce one pound (.45 kilograms) of meat.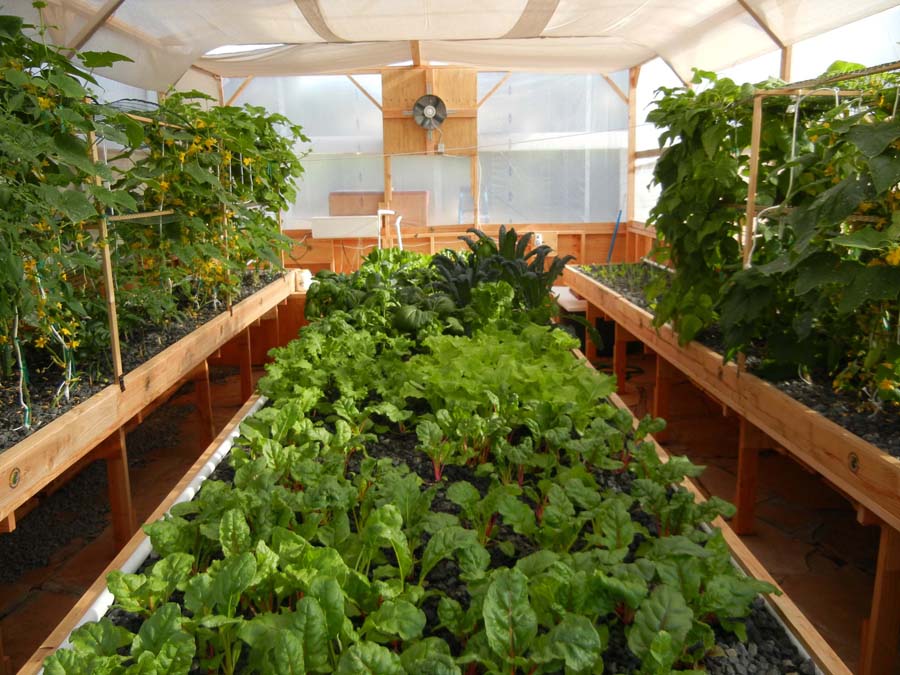 PFAS LLC offers a solution for year-round local growing of table vegetables and tank-raised fish as a protein source.  Portable Farms® Aquaponics Systems grows food and fish in any climate and uses 95% less water than traditional agriculture.
Portable Farms® Aquaponics Systems are related to agriculture and, more particularly, to the farming of aquatic animals and the use of their waste as fertilizing nutrients to grow vegetables in an automated closed loop drip-irrigation re-circulating system.
Portable Farms® integrates aquaculture and hydroponics without the use of chemicals or pesticides.

It can be operated by semi-skilled labor to plant seedlings, harvest produce and feed the fish.

Portable Farms® are installed in climatically adapted structures allowing for year-round growing in any climate.

The produce can be grown between 28 days and 45 days. The fish can be harvested between seven and nine months at 1.2 pounds for two four-ounce fillets.

The systems are designed with redundancies to eliminate catastrophic failure.

Portable Farms® are designed to grow fresh-water, warm water fish such as tilapia, catfish, perch, and crawfish. Cold-water fish (such as trout) cannot be used in Portable Farms® because we use heaters in the tanks to keep the water temperature in the fish tanks to 75 to 80 degrees °F (23.8 to 26.6 °C).

Portable Farms® do not grow grains, corn, squash or melons, root vegetables or perennials (berries, fruits, or asparagus, etc.) which are typically grow in soil. For example, aquaponics does not grow 'root vegetables' in the gravel that is used as the growing medium in Grow Tables. Examples of root vegetables are potatoes, beets, carrots, radishes, celery, etc. These root vegetables cannot move the gravel to thrive and mature.

Electrical consumptions are minimal.

Make-up water is 5 to 15 gallons maximum per grow table, per day.
PFAS LLC receives a Frontrunner Award in the category of AgTech at the 2021 Go Global Awards.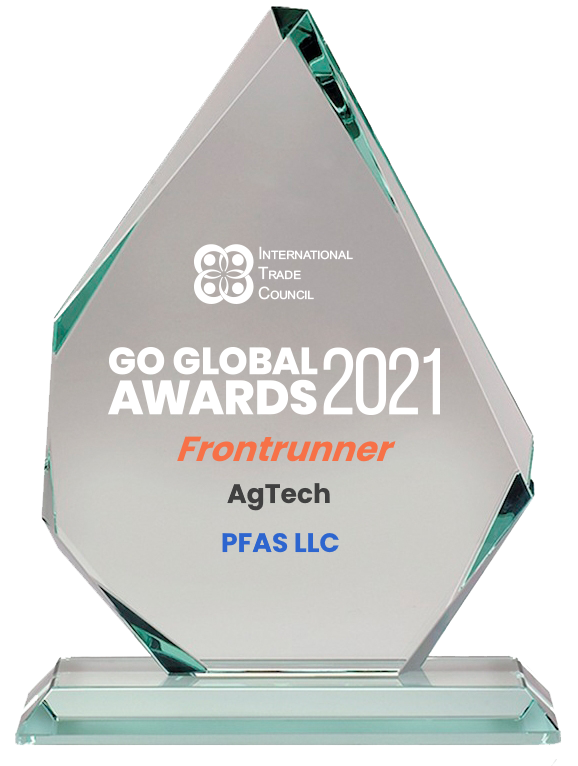 October 15, 2021 – PFAS LLC, was announced at our International Awards Ceremony as the Frontrunner Award in the category of AgTech on the 14th of October 2021, at the International Trade Council's Annual Go Global Awards Ceremony competing against 6416 entries, coming from organizations in 178 countries. The Frontrunner Award is technically the top runner-up after the Gold, Silver and Bronze Award categories.
PFAS LLC offers their invention Portable Farms® Aquaponics Systems as their solution for families and groups to create food sustainability year-round in any climate. Their ultimate goal is to stop the cycle of poverty and end world hunger. Their technology can be built on site and operated by semi-skilled labour to feed people, or the food can be sold to others in their community. The operators of Portable Farms® can grow a variety of table vegetables and raise fish in a closed looped system. Currently, Portable Farms® are in 25 countries and all 50 US States. 

Enjoy our E-Books (downloadable upon purchase) about Aquaponics
written by Colle and Phyllis Davis,
Inventors, Portable Farms Aquaponics Systems
For more information EMAIL or call 804-467-1536.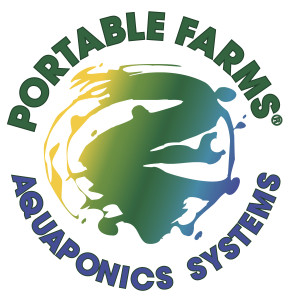 Most students complete our online aquaponics' course in about twelve hours. It's self-paced and you have one year to complete the course. Many families install a backyard aquaponics system over a weekend assuming they have some basic skills for home repair and have access to repair tools.
Learn how to grow healthy fish and vegetables to become self-sustaining.

View photos of food grown in Portable Farms® Aquaponics Systems: CLICK HERE.
Aquaponics is easier and more productive than traditional gardening or agriculture for growing food year round. It also uses 95% less water. Portable Farms® Aquaponics Systems also uses lower levels of electricity and less labor than any other aquaponics system in the world.
— Build, own and operate your own backyard aquaponics system.
— Feed a family of eight year round with one module of Portable Farms® Aquaponics System.
— Start a commercial aquaponics installation by installing twenty to thirty modules and sell the food you grow.
For more information EMAIL or call 804-467-1536.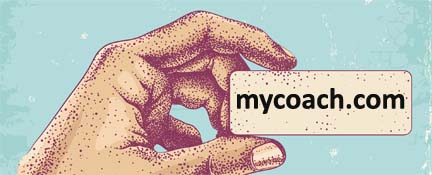 We do not promote Ivory Tower elitism because those tenets are difficult to measure and have less application in a rapidly changing world demanding flexibility, not perfection.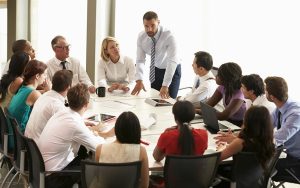 If you are looking for an coach that follows a script, we are not for you. We're known for our ability to help our clients achieve their outcomes ahead of schedule while they're having more fun than they thought possible and then winning at the game. We specialize in teaching you to leverage your skills, talents, abilities and contacts to multiply the impact of your resources.
We understand boardrooms and back rooms and how deals are sealed. We have 3-D vision with business in our blood and philosophy in our souls. Management consulting is serious, and we've earned the right to call ourselves worthy of being trusted advisors to business titans, politicians and corporate leaders.
Your first conversation and first coaching session are free. Call to make an appointment with Colle Davis to spend a couple of hours in our Coaching Nest. Your life will never be the same. Virtual Coaching is also available and most of my clients choose coaching over the phone.
We're located about 20 minutes North of Downtown Richmond, Virginia. If you'd like to take Amtrak, we'll pick you up and take you back to the Atlee Station in Ashland, Virginia.
Envision yourself moving up faster than your peers.  We all need someone to trust. Allow us that privilege. Contact us today. EMAIL or 804-467-1536.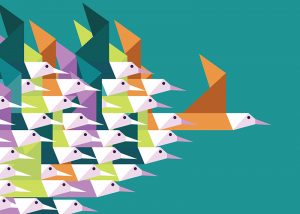 Conduct your own New Leader Assimilation (NLA) Program in-house.
The New Leader Assimilation Program introduces your new leaders and their staff to each other in a half-day (4-hour) or less. This NLA Program shortens the time frame for relationship building from many months to a few hours. This easy-to-follow program is affordable, high energy, interactive and enjoyable for your staff.
Benefits of the New Leader Assimilation Program: The new leader and their team have the opportunity to address their concerns, and the new leader gains an astute insight into their new staff, and how this group of people thinks and responds to a wide variety of situations, simulations and understanding. This program shortens the time frame for relationship building from several months to a few hours.
This report was created by Colle Davis, CMC – Certified Master Coach, CEO, Concept to Licensing LLC, a Virginia-based company, USA. Colle Davis has been an Executive Coach for 35 years and has conducted many New Leader Assimilation Programs for large companies and start ups.
Contact us for more information: EMAIL or 804-467-1536.

A marriage workshop written and conducted 
by Colle and Phyllis Davis

Create Your Own Two-Year Marriage Contract. 
Join us for an online workshop.
We will resume face-to-face workshops in small groups in Richmond, Virginia, after the pandemic. 
Be married forever – two-years at a time.
Join us for an online workshop 

for 

Two-Year Marriage Contract
Due to the workshop constraints of social distancing, we are offering our workshop online on the Zoom.com platform.
Contact us for times and dates for upcoming workshops: EMAIL. 
Meeting participants will have be able to 'meet' other couples online in real-time. You will be able to hear and see each other in our online format. Participants will be also able to share and hear others share. 
Colle and Phyllis Davis are the authors and facilitators of the workshop The Two-Year Marriage Contract written in 1996. The Davis' have continued to teach this workshop for couples in small groups for the past twenty-four years.
Are you married? In a relationship? Separated? Considering divorce? Thinking about getting married? Join us a for a weekend in Richmond, Virginia, and learn how to renew your relationship forever by creating your own Two-Year Marriage Contract. Create your own Two-Year Marriage Contract over one weekend that will change your lives forever, well, at least for two years, and then you will know how to renew it yourselves next time.
In this busy world, it's easy to drift apart. DON'T LET THAT HAPPEN TO YOU!
Please call for more information to reserve your space. 
EMAIL    804-467-3752